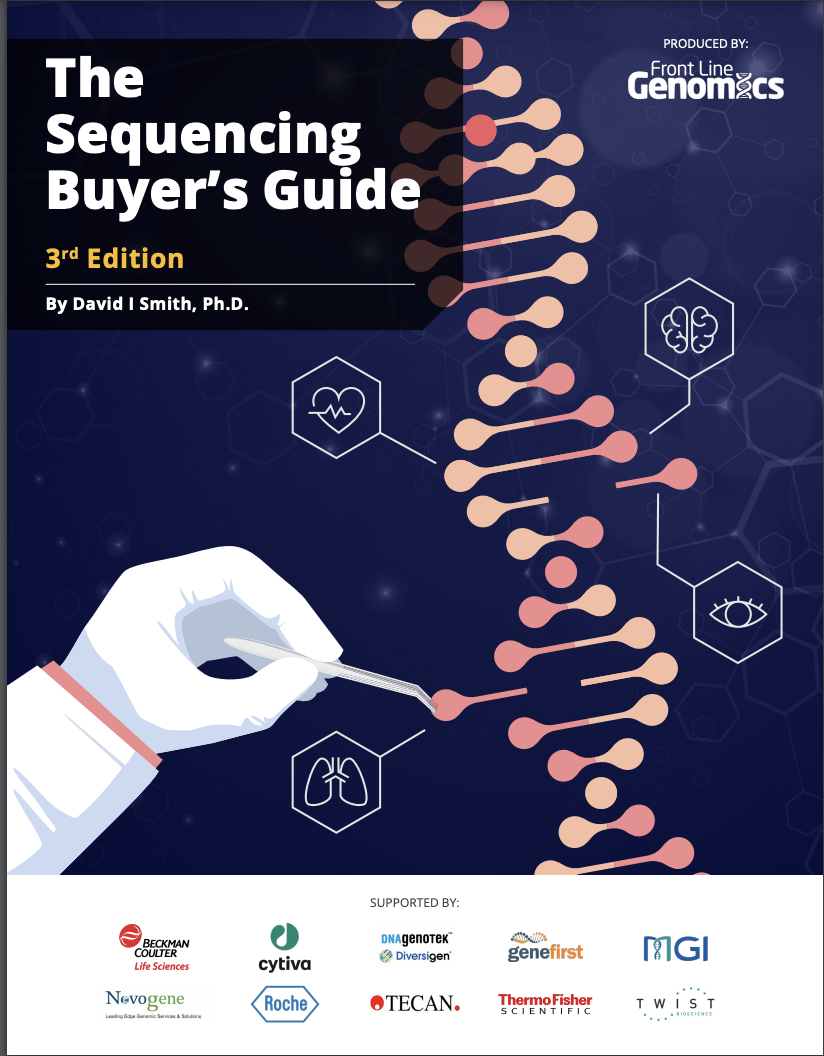 Download Report
Sequencing Buyer's Guide - 3rd Edition
THE definitive guide on sequencing technology platforms
The annual Sequencing Buyer's Guide has become the go-to guide for helping people in the genomics space understand the sequencing landscape, save time and money and make better purchasing decisions. Now in it's third edition, we've again worked with David Smith, Emeritus Professor of the Mayo Clinic to produce the guide.

This report is for anyone interested in:
How different sequencing technologies work – the underlying mechanisms.

How to evaluate the strengths, weaknesses and applications of different sequencing platforms.

Gathering information prior to purchasing a sequencer or choosing a sequencing-as-a- service partner.

Reducing the cost of sequencing and improve their sequencing workflow.

The patent landscape for sequencing.

Getting a glimpse of the future of sequencing.
Chapters within the guide include:
First Generation MPS Technologies - An overview of first gen MPS technologies, including those that utilize Emulsion PCR, the QIAGEN sequencing platform, GenapSys, Illumina and BGI.
Second Generation MPS Technologies - An outline of second gen MPS technologies, including those by Pacific Biosciences, Oxford Nanopore Technologies and Roswell Biotechnology.
Getting Into MPS For Less - Developing sequencing capabilities has traditionally been very expensive. This chapter will suggest ways of doing it for less

.

The MPS Patient Landscape - A brief outline of some of the recent patent disputes in the sequencing space, with thoughts on what they might mean for buyers.
What Do You Want To Use MPS For? - Advice on how and when to use different sequencing approaches, including whole genome and exome sequencing, targeted genomics sequencing, RNA sequencing, for cancer genomics, epigenetic sequencing, microbiome sequencing and liquid biopsy.
The Future of MPS - Some predictions on where the sequencing landscape is heading.
ABOUT US CONTACT ADVERTISE PRIVACY POLICY

Front Line Genomics Limited is registered in England and Wales. Company Number 10421716, VAT: GB 297 742 548.
Registered Office: Ground Floor, Cromwell House, 15 Andover Road, Winchester, Hampshire, SO23 7BT, UK