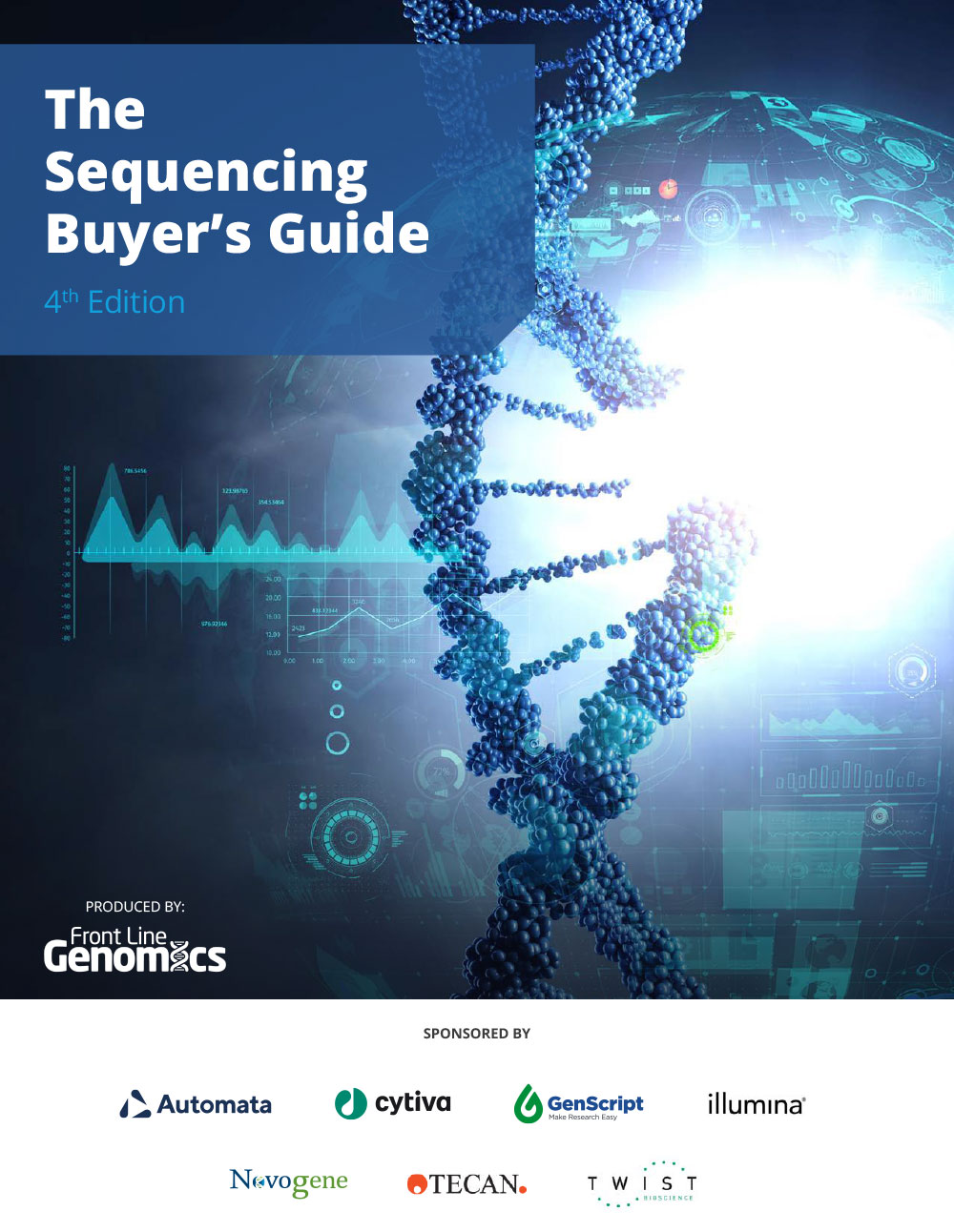 The Sequencing Buyer's Guide
- 4th Edition

The Sequencing Buyer's Guide 4th Edition
Next-generation sequencing (NGS) has evolved rapidly over the last decades, and as a result, has revolutionised genomic research. This massively parallel sequencing technology offers ultra-high throughput, scalability and speed. It has enabled the accurate diagnosis of human diseases and the selection of molecular target drugs for individual treatments.

In particular, the last year has forced genomics into the spotlight. Suddenly, without warning in January 2020, WHO published their first Disease Outbreak News on a virus that had originated from Wuhan in China. A few days later, the genetic sequence of COVID-19 was shared publicly. Since then, the entire world's population has been made aware of DNA sequencing and why it is so important for the future of human health. In addition, soon-to-expire patents and increasing competition within the sequencing market is expected to revitalise the NGS space in the next few years.

Therefore, this fourth edition of the Sequencing Buyer's Guide could not be more relevant right now. Compared to previous editions, what's different about this report? Firstly, we have obtained a wealth of intelligence to make the content as informative as possible, through interviews with sequencing experts and results from a comprehensive NGS-based survey. We also held a webinar, titled Exploring the Current Sequencing Landscape, to facilitate a discussion between experts in the industry and enable the audience to be a part of the conversation.
We would like to give a special thanks to our contributors for their help and guidance in putting this report together:
Adam Ameur

,

Associate Professor, SciLifeLab

National Genomics Infrastructure

, Uppsala University

Andrew Beggs

, Academic & Scientific Lead for Genomics, Birmingham Health Partners

Darren Griffin

, Professor of Genetics, University of Kent

David Baker

, Head of Sequencing, Quadram Institute

David Smith

, Professor Emeritus, Mayo Clinic

Eddy de Boer,

Researcher and PhD Student, University Medical Center Groningen

Floriana Manodoro

, Higher Scientific Officer, Institute of Cancer Research

Leah Catchpole

, Genomics Pipeline Team Leader, Earlham Institute

Luciano Martelotto

, Head of the Single Cell and Spatial Omics Laboratory, Australian Center for Epigenetics, South Australian ImmunoGenomics Cancer Centre

Luis Zapata Ortiz

, PhD Institute of Cancer Research Fellow, Institute of Cancer Research

Miten Jain

, Assistant Research Scientist,

University of California, Santa Cruz

Natalie Thorne

, Innovation and Technology Lead, Melbourne Genomics Health Alliance

Paola Niola

, Senior Applications Specialist, UCL Genomics

Shawn Baker

, Genomics Start-up Advisor/Investor/Consultant, SanDiegOmics

Tamas Korcsmaros

, Senior Lecturer, Imperial College London

Tara Paton

, Service Manager for Genotyping, Sanger and Next Generation Sequencing, The Centre for Applied Genomics

Tatiana Borodina

,

NGS Unit Team Leader, Max Delbrück Center for Molecular Medicine

Tiffany Boughtwood

, Managing Director, Australian Genomics

William Scott

, Wellcome Trust Clinical Research Career Development Fellow and Honorary Consultant in Endocrinology and Diabetes, Imperial College London
ABOUT US CONTACT ADVERTISE PRIVACY POLICY

Front Line Genomics Limited is registered in England and Wales. Company Number 10421716, VAT: GB 297 742 548.
Registered Office: Ground Floor, Cromwell House, 15 Andover Road, Winchester, Hampshire, SO23 7BT